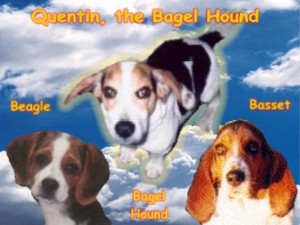 What IS a Bagel Hound?

Bagel Hound /bay'gul hownd/ n.

1. a lovable cross between a Beagle and a Basset Hound, known by its melodic voice and voracious appetite.

2. a medium-sized, flop-eared dog of unknown parentage, but clearly belonging to the hound group. Not recognized by the AKC, UKC, ARBA, or darned near anyone else.