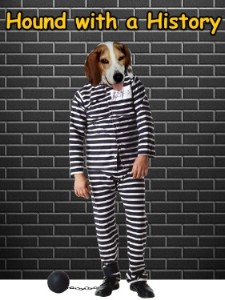 The Past:

Once upon a time, there was a little hound pup who was just so cute that someone just HAD to bring him home.

Five years later, that cute little pup was picked up, starving and without ID, wandering in rural Connecticut. Abandoned? Lost? We'll never know. Nobody missed him... nobody claimed him... but the story has a happy ending. After doing time in a local animal shelter, this lucky dog found himself a good home.

We wish all stories like this had happy endings!